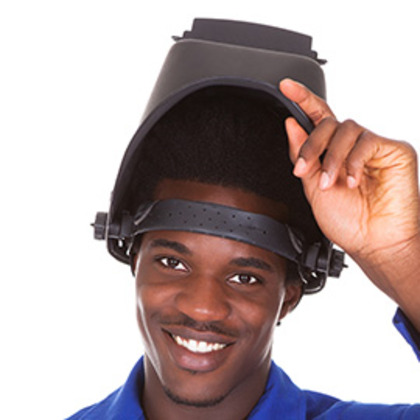 Welding Equipment
Welding helmet in PP or Nylon material designed for for use in either MIG, TIG or Plasma arc cutting job.
Welding helmet standard shade color in #11 Green. Differnt shade color available upon request.
Window size in 110x90mm, 4 1/4"x2", 5 1/4"x4 1/2".
We also have lift up window style, fix front style and auto-darkening welding lens. Welding helmet meet CE EN175 and EN166 standard.